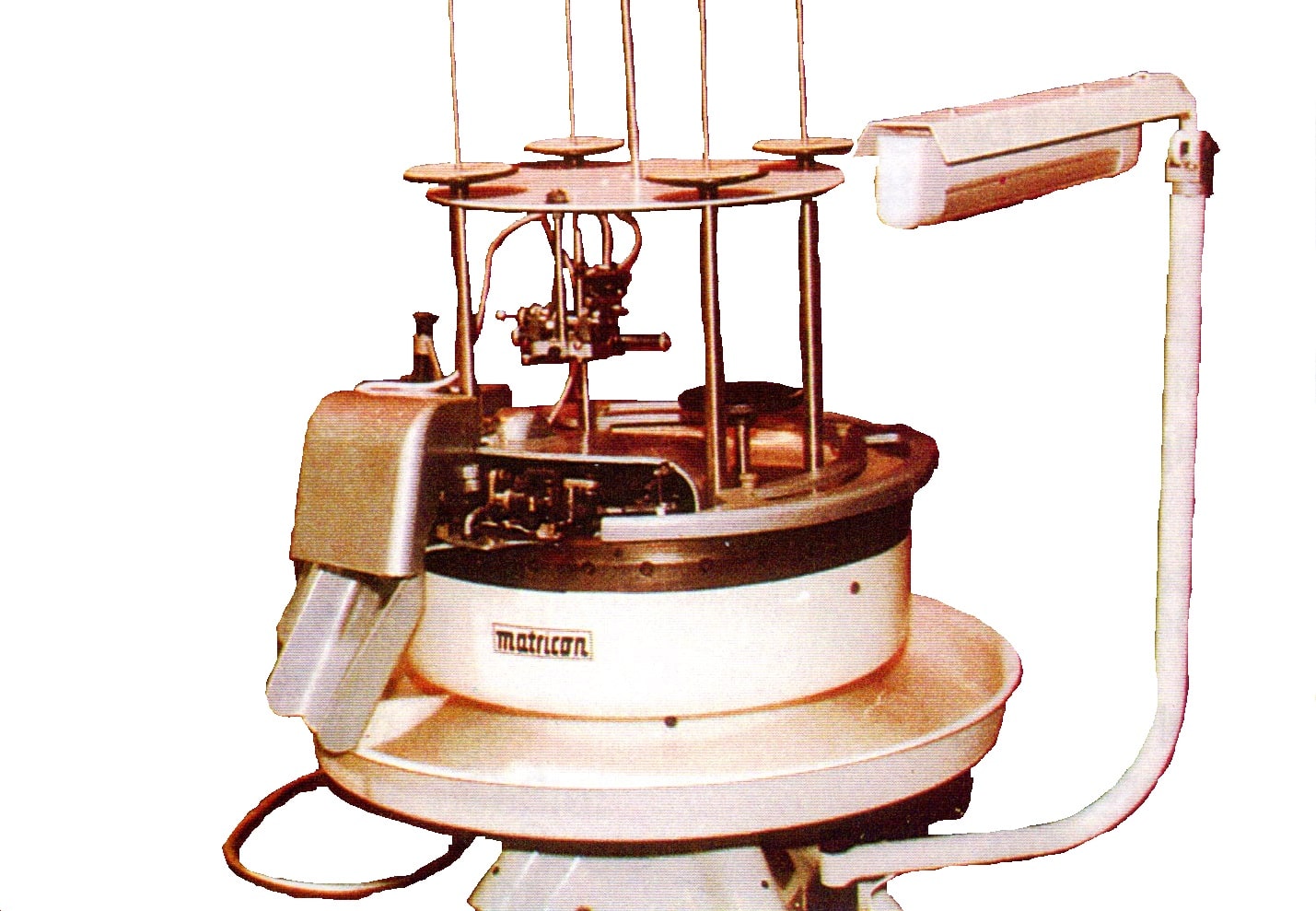 Description of the Linking machine
The machine is designed for linking the stockings extremity and berets (machine gauge: 10 E). The looping is performed by hooking up loop by loop on the fixed needles of the movable dial the two parts to be linked together. The looping is performed by elastic stitches with 2 yarns.
The machine may be used for linking stockings or berets made of cotton or cotton-like yarns, wool- or silk-like man-made yarns. The machine is driven by an asynchronous three-phase electric motor with speed variator, friction cone and clutch with disks which actuate the main shaft of the machine. From the main shaft, the movement is transmitted to all the devices of the machine: sewing needles, gripper and the devices of the needle dial.
The needle dial is driven by a toothed gear. The machine head and the needle dial may also be turned around the main shaft after disengaging the pedal.
…
Read more – Data sheet: English
Availability
New | Used Machines Reconditioned * | Used Machines *
* If there is no clickable link, there is no offer. "New" is always available for order.
Image Galery
(New Machine)