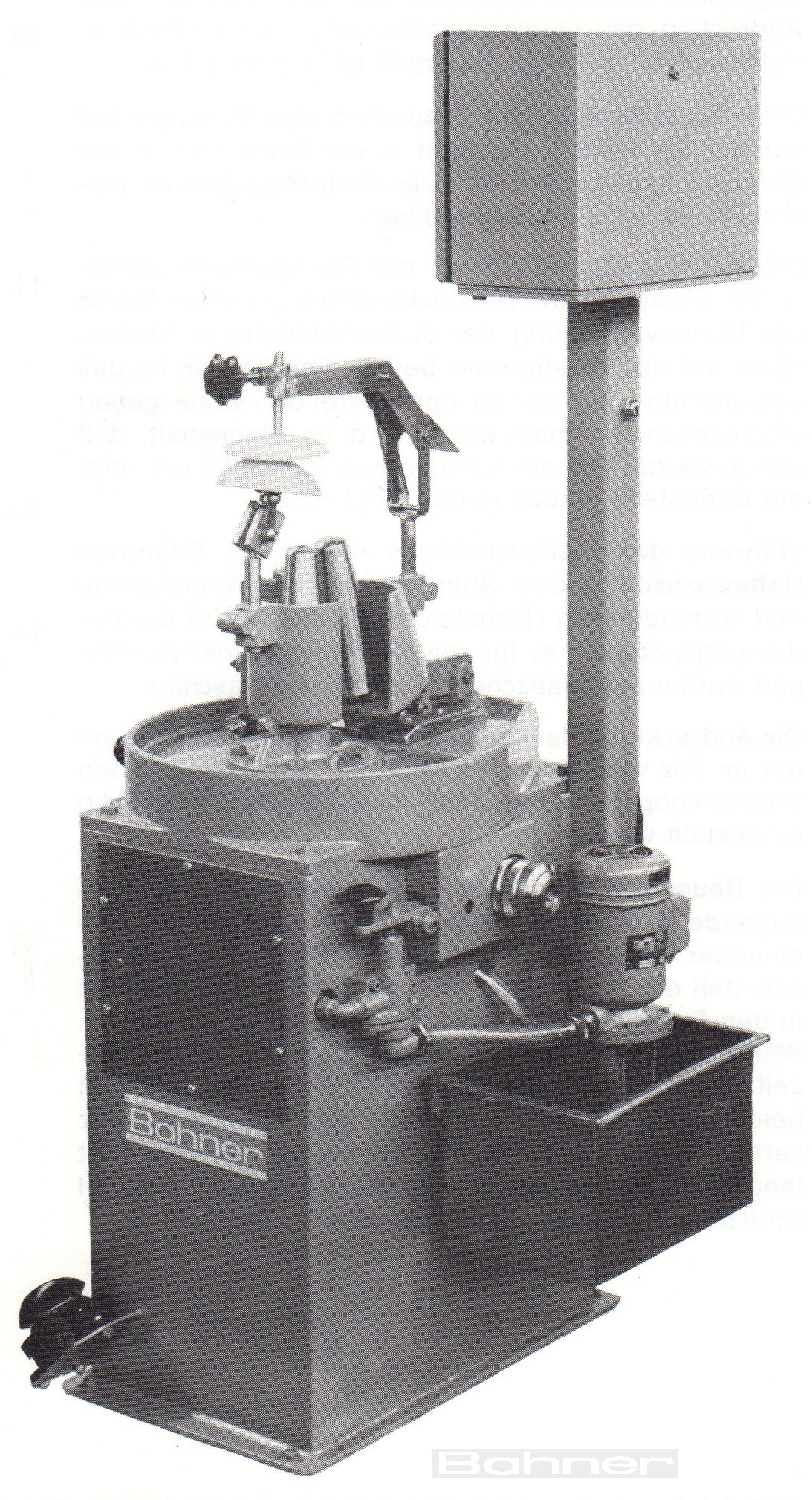 Highlights of the Automatic hat body stiffening machine
with
automatic, separate adjustable time expiry for inject and dry run
adjustable pressure of the cone shafts
hat bodies hold device
big, replaceable stiff containers
separate switch case for the electric installation
Description of the Automatic hat body stiffening machine
The task of the hat body stiffening machine is finishing the Brim of man`s and ladies´ hat bodies from wool or hair.
An important condition for a proper stiff result is the acid amount in the hat bodies. The acidity in the felt core should lie with approx. 2 – 3 % (sulfuric acid). One reaches this if by the last wet operation an acid value is kept by PH 4 3,5.
The hat body stiffening machine guarantees a regular stiff effect as a result to various regularities.
The proper run of the hat bodies without any formation of folds is reached by the choice one of the hat bodies form of suitable squeeze cone pair Slim cones: for tight hat body forms Wide cones: for hat bodies with basic width The exchange of the cone pairs is simply practicable. With a by hand operated shear off lever pressing the squeeze cone pair can be interrupted immediately, if the hat body runs not properly.
Both hose nozzles spray the hat body brim of both sides. They are adjustable by the height and in the spray equipment. The delivery of liquid of both nozzles is adjustable separately.
The cone calotte (cup) is selected after the hat body form. There are 3 calottes available ( mountable with height adjustement of calotte and position of spray unit, the brim zone to be steffened can be adjusted easily). Typically the stiffed part in the ready hat is approx. 2 – 2,5 cm above the bandline edge.
During the stiff process the hat body hold device presses the hat body on the cone calotte (cup) and prevents cone climb up (automatic hand). The operator can operate of the second and third automatic hat body stiffening machine.
…
Read more – Data sheet: English
Availability
New | Used Machines Reconditioned * | Used Machines *
Additionally currently in stock:
Hat Body Stiffening Machine Mezzera LN (303) – used, reconditioned
* If there is no clickable link, there is no offer. "New" is always available for order.

Image Galery
(New Machine)