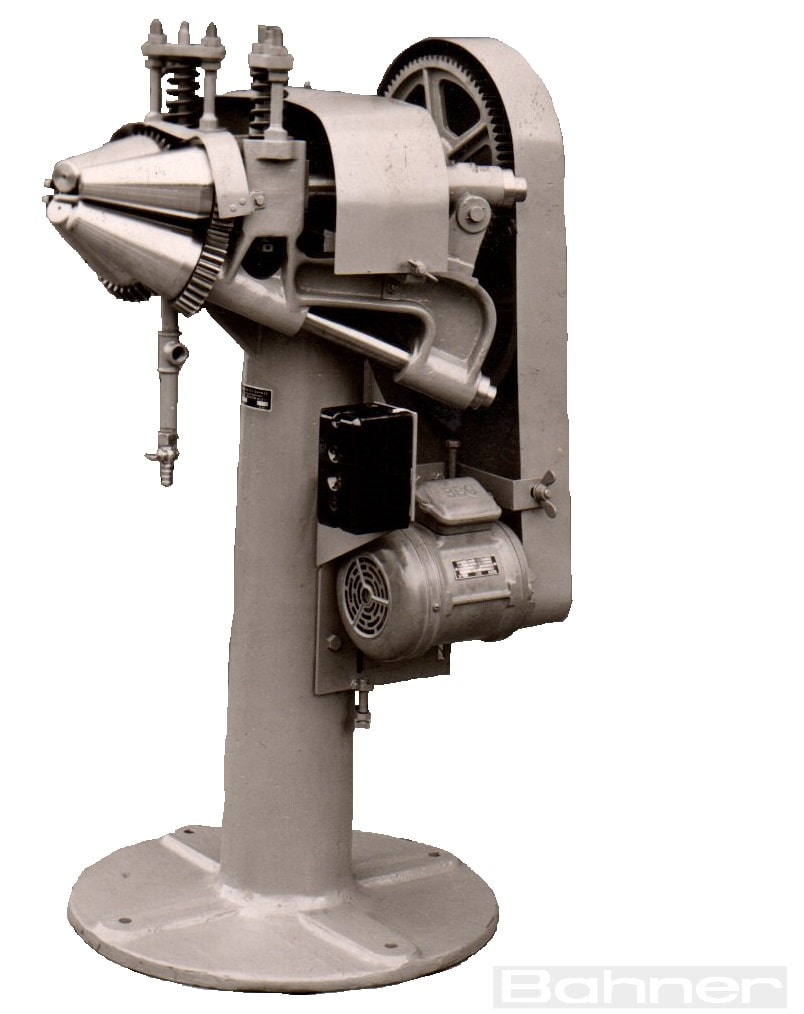 Description of the Brim Stretching Machine / Cone Brimstretching Machine
With 4 conical rollers
The machine consists of a columnar grey cast iron on which the bearings are mounted. The two pairs of cones are driven in pairs by conical spur wheels in a way that the difference of the circumferential speeds effects the stretching of the brim. The speed differences can be regulated steplessly through sliding wheels. To aid the stretching process the hat is being steamed during the process. To do this, a finger pipe steam exhaust has been placed between the two pairs of cones which supply the steam on the proper position of the hat.
The efficient and sturdy machine has acquired many friends and is particulary adapted for the production of wool hats.
The drive is made by means of an attached and mounted electro motor and with a V-belt drive, and a spurtoothed wheel gear.
…
Read more – Data sheet: English
Availability
New | Used Machines Reconditioned * | Used Machines *
* If there is no clickable link, there is no offer. "New" is always available for order.

Image Galery
(New Machine)