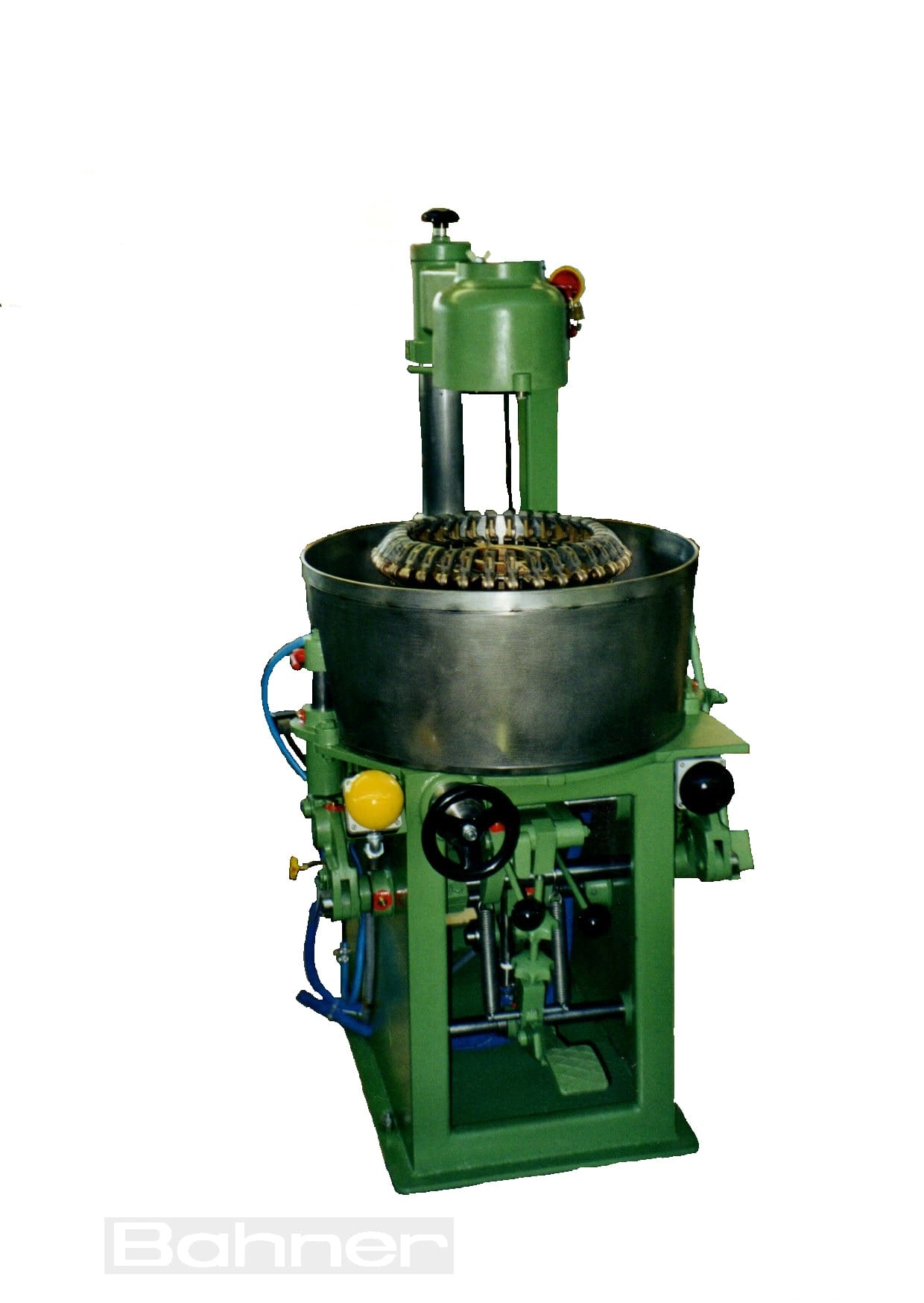 Description of the Steam Blocking Machine for Crown and Brim
The Blocking Machine for Head and Brim Type 5-230 / 7-230 serves to shaping head and Brim of man`s hats or Capelines. On account of her special construction it is suited equally well for the treatment of woollen hats (sheep`s wool) or of fur felt hats (rabbit or beaver).
Two main working speeds: 21 or 33 seconds
Brim clambs to the Brim catching of stainless steel
Regulable height of the head
Regulable width of the head
Automatic valve to the steam of the hat during the stretching process
Automatic valve for initiating of cooling air in the form (compressed air).
Hand service of the steam valve for presteaming
Capacity from 500 to 700 hats in 8 hours.
Choice of the shaping system:
The Blocking Machine for Head and Brim Type 5-230 / 7-230 stretches hat bodies by using steam. It is preferred, however, used for woollen qualities (lamb`s wool), is suited as well as shaping fur felt hats (rabbit or beaver). The head is shaped with the help of replaceable head forms (formillions) from perforated steel. Result is an oval, table flat Capeline.
On request, the bandline can be done also round, not oval with a special set of heads & rings.
The band position can be also formed out, if this is wish, round. In this case, border plates are put on perfectly circular by hand (special tools on request).
Before the beginning of the form operation, the hat can be presteamed by push button. During the shaping it is steamed to the care, after the form process is finished, the shaped hat I cooled down with compressed air. The cool duration is free adjustable with a time switch.
The machine exists in the wearing parts of rust- and acid-resistant steel. Hence, difficulties, caused by corroding material, are unlikely. All slowly running shafts are with special sliding bearings. Hence, the machine is widely maintenance free. The attached twin screw gear is conceived for long durability and gives an exact & soft run.
…
Read more – Data sheet: English | Deutsch
Availability
New | Used Machines Reconditioned * | Used Machines *
* If there is no clickable link, there is no offer. "New" is always available for order.

Image Galery
(New Machine)