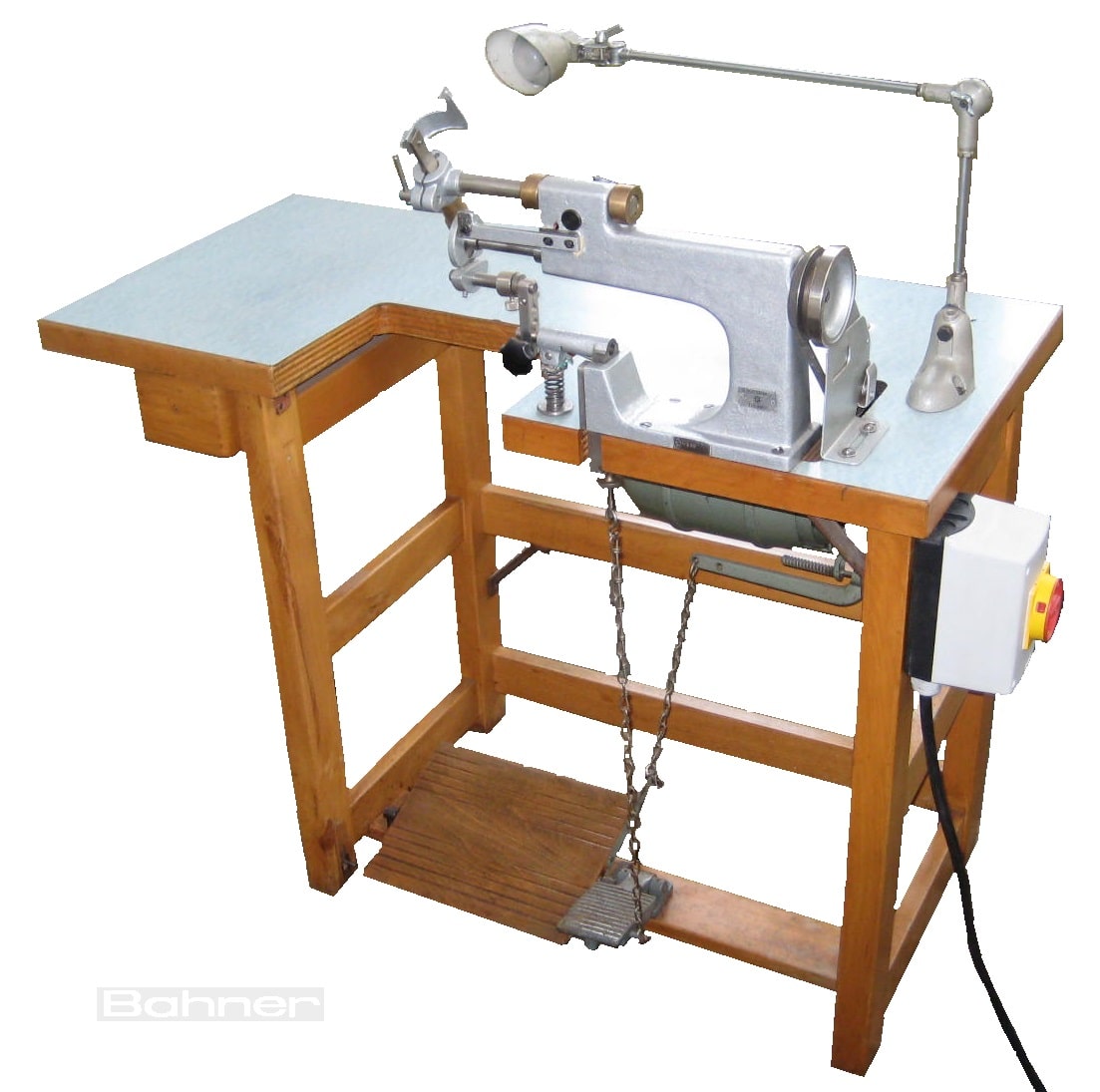 Description of the Cutting Machine
Brim Cutting Machine for ladies´ and gentlemen`s felt hats, Type 329, hat bodies made from felt and straw as well as lawn forms.
The machine works with a round knife.
All operations, also cutting of Bridé, are made uniformly and properly. The adjustment of the machine is very easy. By removing the cut pin holder with second pedal vertically down, all hats can be positioned easily without any deformation into the machine.
Machine is mounted on a Standard machine table and driven by a standard Machine Clutch motor. Machine can also be delivered loose, machine body only.
…
Read more – Data sheet: English | Deutsch
Availability
New | Used Machines Reconditioned * | Used Machines *
* If there is no clickable link, there is no offer. "New" is always available for order.

Image Galery
(New Machine)