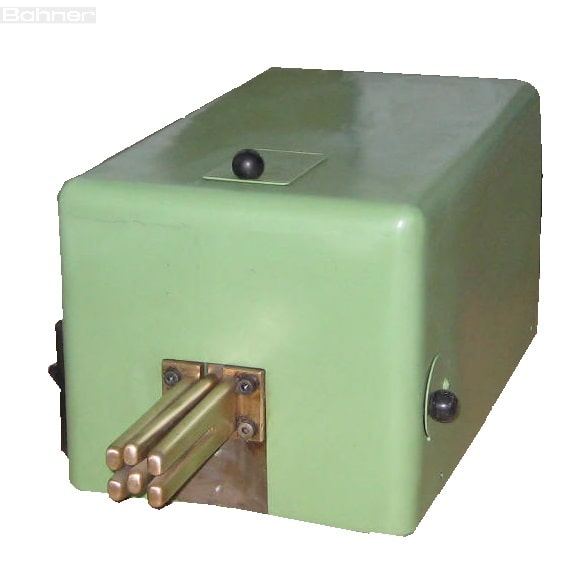 Description of the Brim Smoothing Machine
The machine is used to ripple stiff hat brims. It works with two vertically fixed and one movable middle double finger which makes an average of 1000 upwards and 1000 downwards movements per minute.
The machine consists of a cast iron plate on which the crank shaft and the electromotor including one motor safety switch are placed. The complete construction is enclosed in such a manner that entrance of the resulting dust in the machine is made impossible. The extremely solid crank shaft is placed in ball bearings exclusively warranted a quiet and trouble-free running. All parts are constructed to state of the art, whereby special care has been placed on extended long lifetime.
The machine ripples the stiff hat brims within shortest time and gives them the proper hand.
When ordering we require the exact available electrical current.
…
Read more – Data sheet: English
Availability
New | Used Machines Reconditioned * | Used Machines *
* If there is no clickable link, there is no offer. "New" is always available for order.
Image Galery
(New Machine)