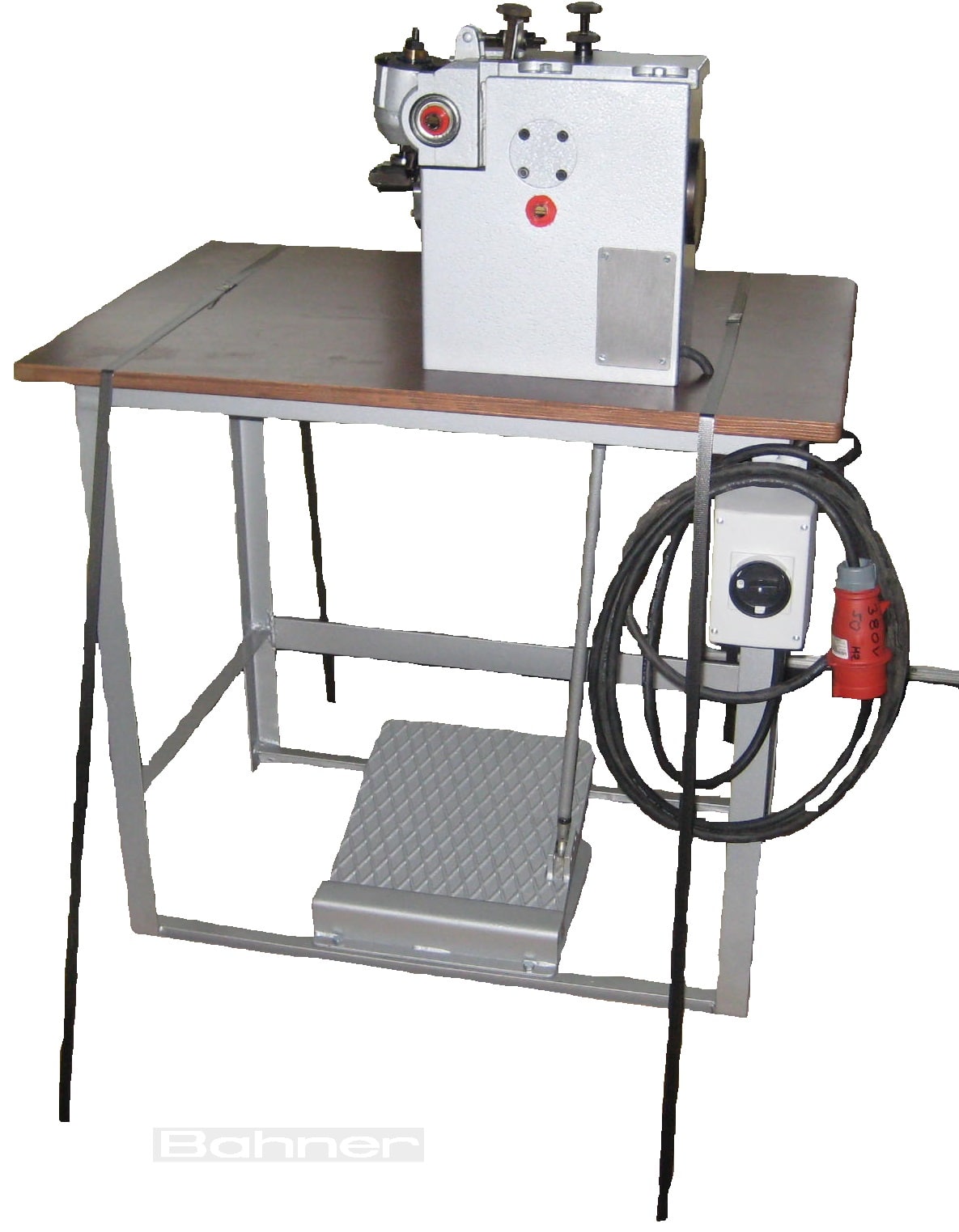 Description of the Leather Flanging Machine
The leather of the hat shall be put into the hat in such a way that the head of the bearer touches neither the bordering nor the sewing, but only the leather of the hat. Besides that, it should adapt to the shape of the bearer´s head.
To achieve this, the leather of the hat is cut to size on our Leather Cutting Machine Type 422 and, at the same time, the size of hat is imprinted. Following this it is bordered / flanged.
The leather of the hat, having been cut to size and bordered, is now flanged. It runs between the two flanging wheels, inside pointing downwards, and thus is stretched at the correct spot. The bordering with the perlon wire sewn in herein points upwards and keeps the leather from sliding downwards. The leather having been flanged on this machine is empossed correclty. This gives the hat a very nice and smooth handling on the sweat band line.
The small flanging wheel, which is attached slantingly and which can be moved, can be arranged variably in ist slanting position as required and thus can be adjusted to changing conditions.
The machine is mounted on a standard table. The complete footpedal is included in the delivery.
The output of the machine is high. The machine flanges approx. 500 to 600 leather per hour.
…
Read more – Data sheet: English
Availability
New | Used Machines Reconditioned * | Used Machines *
* If there is no clickable link, there is no offer. "New" is always available for order.
Image Galery
(New Machine)