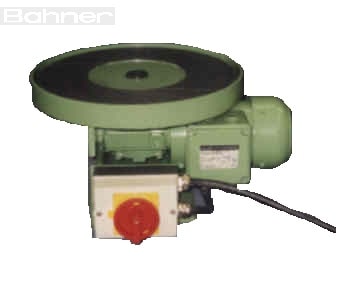 Description of the Plane Sharpening Machine
The economic alternative!
Fittings
Toughened plane Lapping machine with disc, 300 mm
Impulse unity 380 V 50 Hz, special tension if requested
Share holder for Hauptner shear combs, upper blades and lower blades
Share holder for Wolseley / Farr shear combs, upper blades and lower blades
Lapping compound to rough-grind of the shear combs
Lapping compound to fine lapping of the shear combs
Tools and accessories
Advantage
Doubling of the life time of the shear combs with regular sharpened tools.
State time of the shear combs maximum 8 – 12 hours
Economically, efficient possibility to sharpen shear combs in your shop.
Result
The velour top surface becomes better through smooth cutting.
Every milliner wishes a good, steady cut picture of clipped hat surfaces without strip education and with precisely constant cut height. If he uses comb shear machines to the scissors, it depends on well sharp shear combs decisivey. Hence, the shear combs must be often sharpened.
The plane lapping machine Type 405 serves for the sharpness of shear combs. With the help of lapping compound applied on the lapping plate lower comb and upper comb are sharpened. By a slightly conical inclination of the share plate surface one reaches a light hollow grinding of the shear comb record treads.
Hence, the shear comb records built-in in the comb shear machine lie already close with moderately very drawn knurled-head screw flat and evenly – also at the ends – against each other and, hence, cut cleanly and evently on the whole width.
…
Read more – Data sheet: English
Availability
New | Used Machines Reconditioned * | Used Machines *
Additionally currently in stock:
this Plane Sharpening Unit for sharpening blades (405) – new
* If there is no clickable link, there is no offer. "New" is always available for order.

Image Galery
(New Machine)