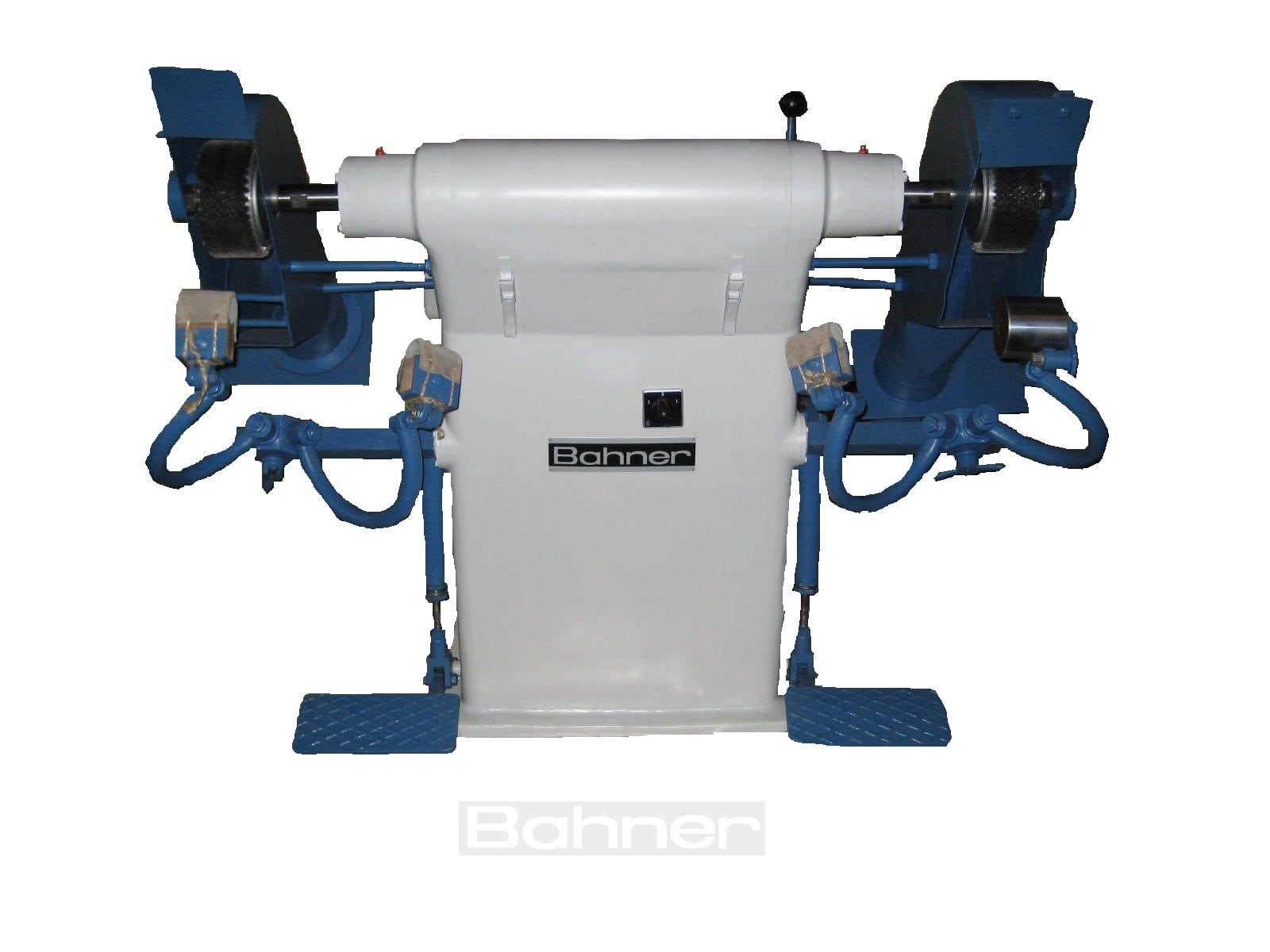 Highlights of the Velour Finishing Machine
With
strong, vibration-free spindle
admission of the different spin tools
easy or double-armed working lever
eight different speeds from 890 to 4340 Upm.
attached exhaustor (on special request)
admission of a band carding equipment (on special request)
Description of the Velour Finishing Machine
With the Velour Finishing Machine Type 6-314 the different surface effects are achievable, with hair- and woolen hat bodies, a well a with already formed ladies` hats and man`s hats (Capelines) This machine takes an important place in the fabrication. Therefore the milliner should use only machines of very high quality.
1. The different tools are selected according to the desired kind of the surface of the felt.
polished surface, flat to short hair effect, for example soleil
plate mounted wheel, covers with sandpaper of the granulation 8/0 to 80.
Velour effect with synthetic blends with brillant effect
– aluminum disc, covered with shark skin
– Discs from technical felt
Brushes of longhair quality
– Curling brushes, covered with horsehair, pig hair, nylon etc. Stainless-steel or bronze-wire, or any blend of brush material.
Melousine and velour ironing
– electrically heated ironing discs with slop-slant-standing air.
– band carding equipment, endless card sliver with steel pins
2. To recieve an proper result, all tools must be balanced to get a smooth running of machine.
The strong spindle with high dead weight is mounted in strong dimensioned ball bearings and guarantees as absolutely quiet run, even if the tools are balanced not quite precisely. The run current tools should be balanced statically, particularly if they run fast. Felt discs war out more or less strongly. We recommend to blance these discs regulary. Here it should be also considered that the rotating speed decreases as a result of the reduction of the diameter. This can be compensated by a suitable choice of the speed.
…
Read more – Data sheet: English | Deutsch
Availability
New | Used Machines Reconditioned * | Used Machines *
* If there is no clickable link, there is no offer. "New" is always available for order.

Image Galery
(New Machine)